Three Bedroom Sky View Suite
Ready to feel on top of the world? You've just discovered Banff's spectacular 'secret suite'.
When you're planning a special trip –a family reunion, bridal party getaway or even a honeymoon – just any hotel room won't do. Find the wow factor in a three-bedroom penthouse on your own private floor with the best views in Banff. Gazing out at the majestic peaks, you'll feel positively presidential – without paying extra for every little thing.
Book Now
Call Us for Personalized Trip Planning Help :
1-866-551-2281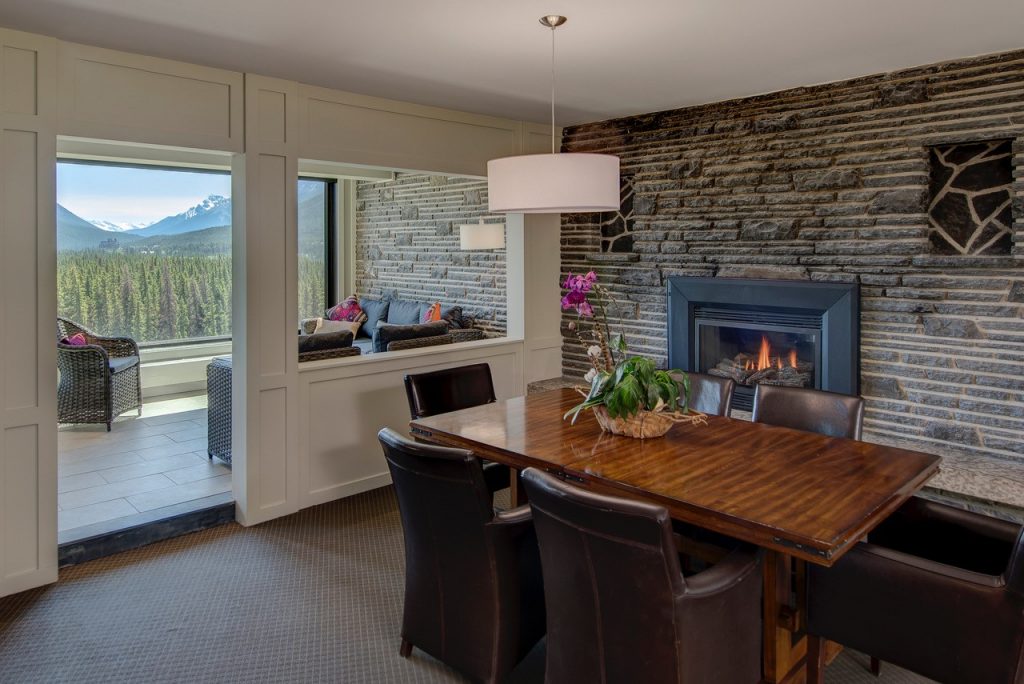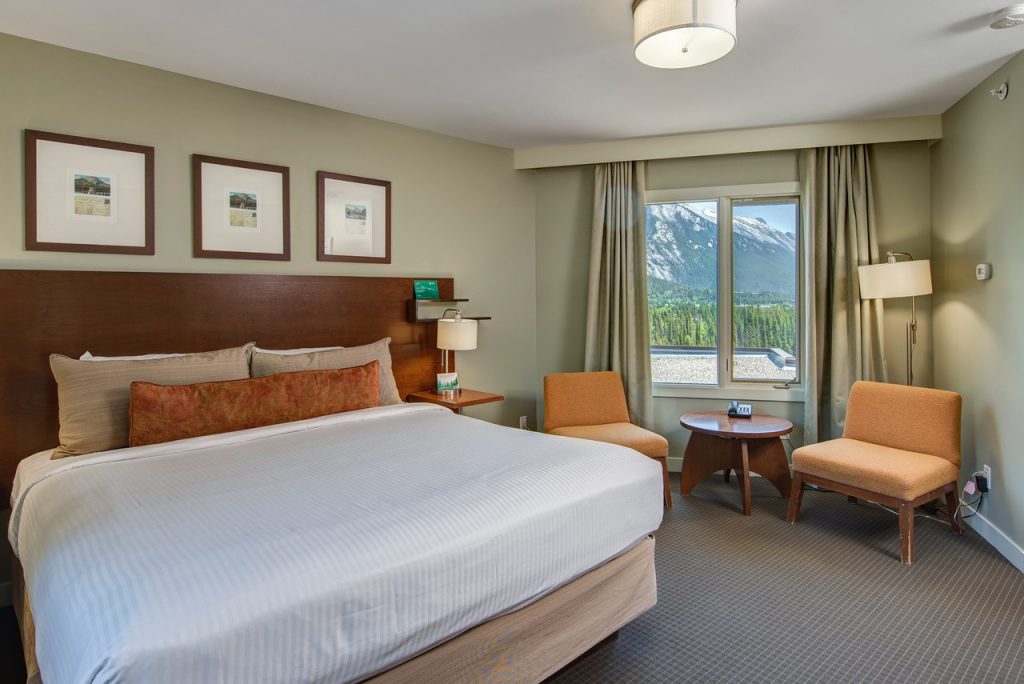 3-Bedroom Suite Layout: 
Bedroom 1: 1 King
Bedroom 2: 1 Queen
Bedroom 3: 2 Doubles
Full Kitchen
Dining area with Long Table
Fireplace
Living Room with XL Sectional Couch
Full bathroom with oversized Walk-in Shower
Additional Half-Bath
Sleeps 8 Guests
Also Features:
Complimentary Wifi
Convenient Complimentary Parking
24/7 Front Desk Service
Onsite Restaurant
Looking for something a little cozier? You might love our Woodland Cabins, for up to 6 guests.
We've partnered with EcoStay to fund environmental projects around the world through a small, optional nightly fee. We're thankful to our guests for supporting sustainable travel here in Banff National Park.