We've tripled our cleaning efforts for common areas and high touch surfaces. Hand sanitizer is available at stations throughout the hotel and we encourage our guests to use these and our hand washing facilities regularly.
In our guest rooms, you'll notice that some items have been removed to reduce the amount of touch points. Don't worry – all the usual items are available, simply request them from the Front Desk and we'll deliver them right away. Housekeeping won't enter your room during your stay, but will still be on hand to collect garbage and provide fresh linens as needed.
After check-out, guest rooms are fully ventilated and sanitized, before receiving our new enhanced cleaning procedure. Where possible, rooms are also rested between guests. You can walk into your room with confidence knowing every surface has been cleaned with care by staff wearing all appropriate protective equipment. The safety of our guests and team is our highest priority.
Our rigorous new procedures do mean that we have slightly less flexibility in moving rooms once you check in, so please feel free to reach out to our team before you arrive so we can find you the perfect location in advance.
Hover over the hotspots on the image below to learn more about our new housekeeping protocols: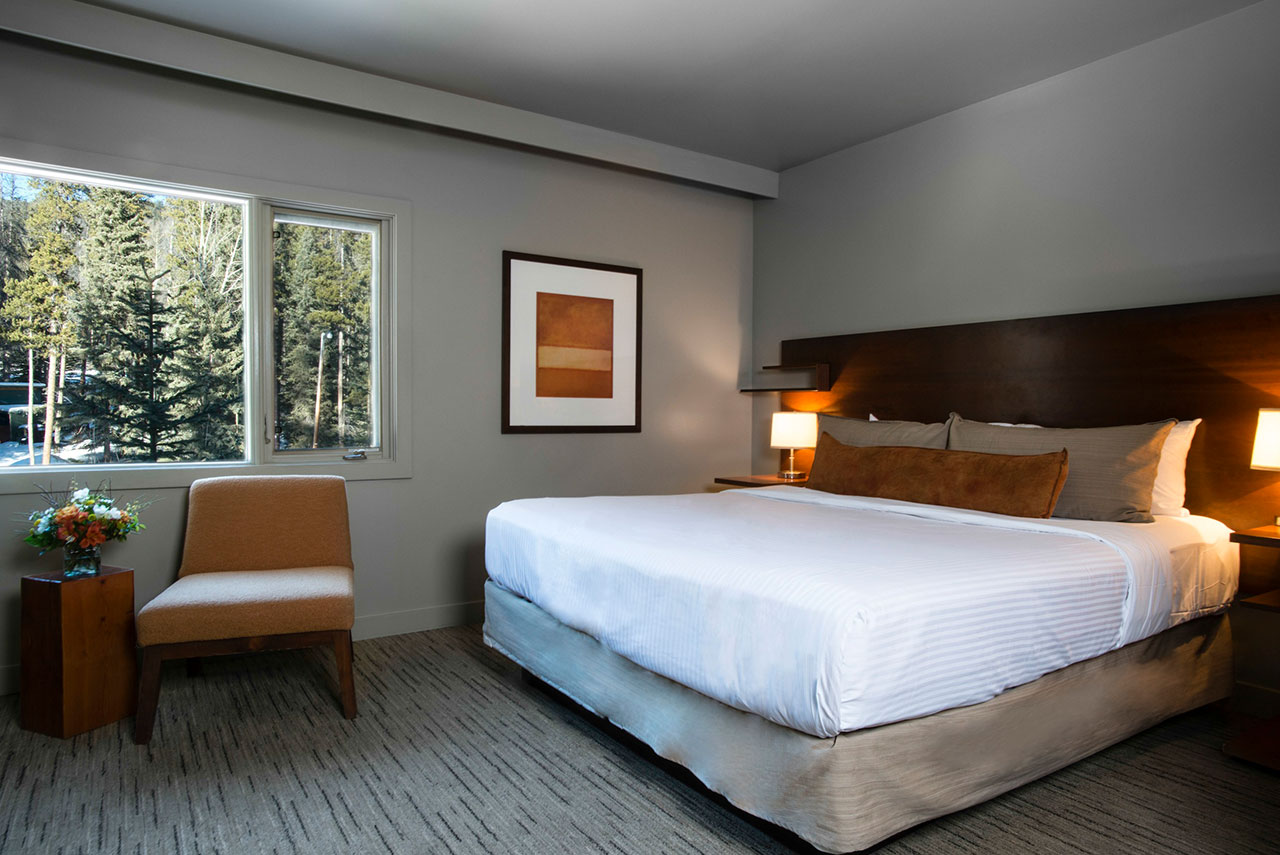 Linens sanitized, then laundered at high temperatures.
All furniture and surfaces thoroughly sanitized with public-health approved cleaners.
Rooms thoroughly ventilated and left vacant for 24 hours between stays.
Small items, such as water glasses, removed or replaced with single-use alternatives. All additional items are available upon request.
Extra throw pillows and soft goods removed.
Housekeepers wear head-to-toe PPE for cleaning services, for the protection of staff and guests.